Due to timber being a natural product, it is therefore affected by the environment and natural conditions that it is exposed to, much more than a manmade product would be. We find that particularly during the Summer months, many people deem that their timber product is faulty or has defects, a conclusion which is reached due to the appearance of cracks and splits in the timber.
In actual fact, this is very rarely the sign of a defect – it is simply the timber responding to its surroundings. Wood alters in a bid to match its environment in terms of moisture and temperature, which is known as an equilibrium, and whenever there are changes in the environment, the timber will seek to match them itself. The air's moisture content is constantly moving up and down, as is the temperature, and the wood tries to match this – if the moisture content drops, the wood then dries out further as it looks to reach an equilibrium, which can cause it to crack and split.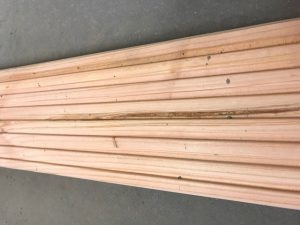 Many people then assume that this means the wood has become damaged, and that the timber is defective, however this is not the case, and is simply the natural product adjusting to its environment.
Checks are cracks which develop along the radius of a log. It rarely extends through the beam to the other side. Usually this is not a structural problem but is caused by moisture changes to the timbers throughout the seasons. Visually, a check is a long crack that appears as the sap wood of a timber shrinks around the heart of the wood over time. Checking is not a structural problem, and usually occurs only on one or two sides of a beam. Oak, however, can have surface checks everywhere, which many people feel add to the beautifully rustic appearance of a timber frame.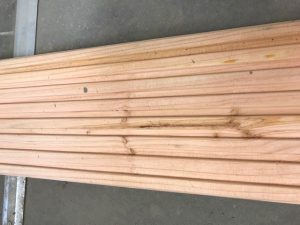 Shakes usually occur around the growth rings of a timber. This is often just an aesthetic issue, like onion skin peeling away as the timber dries.
Dead branches drop off healthy, living trees all the time and wood knots appear in the trunk where the branches died. Knots are imperfections that cause living wood grain to grow around them and these imperfections are just a part of what makes wood a beautiful material with which to work with, and are totally natural and cannot be prevented.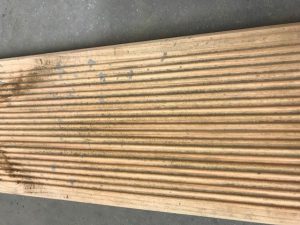 Sound or tight knots are solid and cannot be knocked loose because they are fixed by growth or position in the wood structure. Unsound knots – loose or whole – are knots which fall out of the lumber when pushed or have already fallen out. They are caused by a dead branch that was not fully integrated into the tree before it was cut down. This does not deem the timber unusable as it can either be cut around, given extra support (if required for weight baring) or may not require any alteration at all depending on the project.
Part of the charm of owning wooden garden furniture or features are their natural ability to change and suit their surroundings. Because of it being a natural process, the cracking and splitting of timber cannot be prevented. However, if it is a concern for you this it is happening, the process can be slowed by applying a treatment to the wood.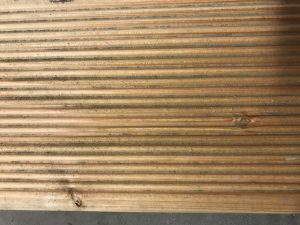 eDecks offers some of the best deals on Timber around, including all of the installation supplies and tools you may need. Not only do we provide plenty of unbeatable deals but also:
Super-fast FREE delivery on orders over £100*
48 Hour Delivery on many products
Handy FREE installation guides and instructional videos
*Free delivery applies to most of the UK, but some areas may incur a charge. Please check the eDecks website for more details.