Today we are giving you an insight into how to achieve better brickwork, to make your life easier with these simple tips which can save you time and money on your brickwork project.
Brick Storage
Bricks should be stored on a level, free-draining surface that is protected from the elements. Polythene wrapping gives the bricks protection from bad weather; if this is removed at all it then needs to be replaced or alternative protection needs to be provided as soon as possible.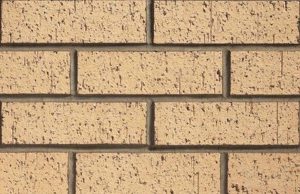 Blending Bricks
Bricks should be loaded-out from a minimum of three packs and it is advisable to draw from the packs in vertical rather than horizontal slices. By doing this, it helps to avoid colour patchiness or banding in the brickwork, to give a lovely professional and aesthetic finish.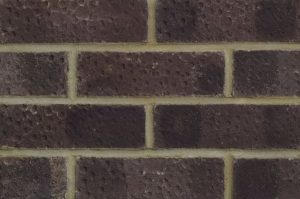 Protection of Newly Built Brickwork
When work is stopped or interrupted by unfavourable weather conditions, your brickwork should be immediately protected with polythene sheeting that is held in place with a suitable fixing. If new brickwork is not protected, lime stains, efflorescence, patchy mortar colour and patchy brickwork can occur. It is always worth noting that if the temperature falls below three degrees or if a frost occurs, then the laying of brickwork should come to a halt until the weather heats up.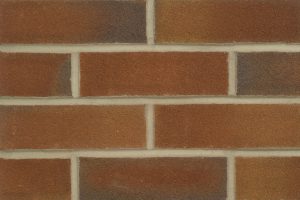 Frost Protection
Freestanding Walls:
These can be subjected to severe weather conditions. In order to minimise frost damage, careful consideration must be paid to the following aspects of design:
Class B quality bricks should be used from foundation level to 150mm (minimum) above ground level (M12 mortar or 1: ¼ :3). This will also act as a rigid DPC.
The main body of the wall is to be constructed "F2/S2" quality facing bricks (M6 mortar or 1: ½ :4 ½).
All copings must "F2/S2" quality and have a water absorption not exceeding 7% (M12 mortar or 1: ¼ :3).
It is recommended drip channels be introduced on all copings to shed rain clear of the wall face.
Drip channels should have sharp edges and be free from mortar or other obstruction.
Copings should overhang the wall face by at least 45mm.
"F1" quality bricks must not be used for the main body of the wall, cappings or copings on freestanding walls.
Mortar joints are not resistant to moisture. You can alter this by using a high bond continuous damp proof membrane immediately below the copings, projecting at least 13mm beyond the mortar.
A flexible DPC should be avoided at all times as this will reduce overall structural stability.
Earth Retaining Walls:
Where brickwork is in direct contact with reserved earth, it is exposed to ground water which consistently contains salts.
To minimise the risk of efflorescence on the exposed face of the wall, a waterproof barrier between the reserved earth and the brickwork should be provided.
The waterproof barrier will also aid in the minimisation of frost damage and sulphate attack.
All other detailing should be in accordance with that stated for a freestanding wall.
Rendering of the wall is not recommended under any circumstances.
A cement rich M12 mortar (1: ¼ : 3 cement : lime : sand or equivalent should be used for cappings and copings on both freestanding and retaining walls.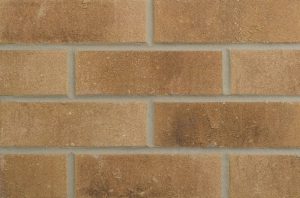 Frost Attack
In extreme weather conditions even frost resistant F2 bricks have been known to fail. Where there is a likelihood of long term saturation during cyclic frost conditions occurring, it is advisable to choose a brick of high strength and low water absorption as an added precaution.
It is important to follow the above-mentioned good building practice details when constructing walls and other vulnerable structures.
eDecks offers some of the best deals on maintenance-free Bricks around, including all of the installation supplies and tools you may need. Not only do we provide plenty of unbeatable deals but also:
Super-fast FREE delivery on orders over £100*
Handy FREE installation guides.
*Free delivery applies to most of the UK, but some areas may incur a charge. Please check the eDecks website for more details.