Creating your perfect garden landscape can be hard work, but there are products out there that work all by themselves to make your life so much easier! Weed membrane fabrics are making a huge difference to modern gardens by stabilising the ground, improving drainage and filtration, separating aggregates and spreading imposed loads. Ensuring you choose the right weed membrane fabric for your project means understanding the differences between them – a key one being whether they are woven or non-woven.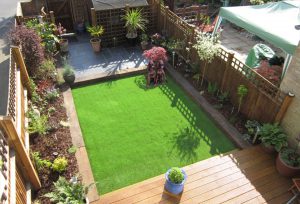 Woven Weed Membrane fabric is made by weaving polypropylene tapes together. Using this crisscross pattern makes the fabric super-strong but limits its drainage capabilities compared with the non-woven variety. The strength and hard-wearing qualities of woven weed membrane give it a high tensile strength, making it suitable for use under patios, paths, parking areas and for other applications where a high strength but economical membrane is essential.
Although Non-Woven Weed Membrane has a lower tensile strength than the woven type, it still offers great strength, durability and excellent drainage properties. Non-woven weed membrane is a felt-like fabric made by thermally bonding polypropylene or a mixture of polypropylene and polyester fibres and then finishing using needle punching, calendaring and other methods. This type of fabric is easier to cut, has a high water permeability rate and does not lose strength over time, in the same way as the woven fabric does, when used below ground. This makes it ideal for use beneath driveways and roads and in land and storm water drainage systems, where long-term ground stabilisation and filtration is required.
Woven or non-woven weed membrane can be a gardener's best friend and whether you are looking for ground stabilisation, separation of sub-base layers, aggregates and other materials, or drainage and filtration, there is now a fabric that is right for the job.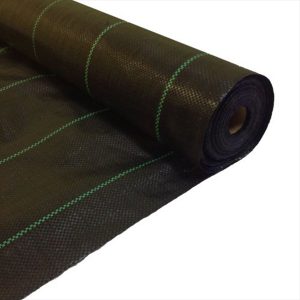 eDecks offers three different types of Woven Weed Membrane, including a Standard strength, Heavy Duty and Super Heavy Duty. Whether it is under your deck, paving, driveway or planting area, weed membrane will prevent nasty weeds coming through. As well as reducing garden maintenance, weed membrane allows water and nutrients to penetrate the soil.
eDecks offers some of the best deals on Weed Membrane around, including all of the installation supplies and tools you may need. Not only do we provide plenty of unbeatable deals but also:
Super-fast FREE delivery on orders over £100*
48 Hour Delivery on many products
Handy FREE installation guides and instructional videos
*Free delivery applies to most of the UK, but some areas may incur a charge. Please check the eDecks website for more details.