Here at eRoofs we currently stock a variety of coatings for our roofing sheets, including Polyester, Plastisol, and Anti-Condensation. But, what's the difference? Let's find out…
Polyester
High Tensile Polyester felt is a strong, durable and economical method of waterproofing flat and shallow pitched roofing. It consists of a three layer built up system, including a top layer of green or brown mineral coloured felt and has a life expectancy of around twenty years.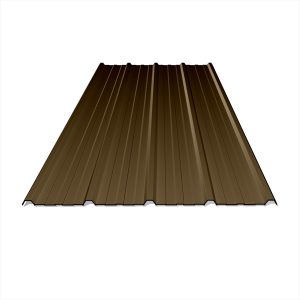 Polyester sheets are made with TATA steel and are ideal for a variety of applications from the construction of basic storage or utility shelters through to bespoke commercial buildings or warehouses. High-quality manufacturing and a broad range of sheet sizes ensure great value for money and long-life in demanding seasonal environments.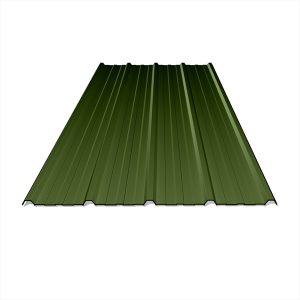 The steel substrate has a hot dipped galvanised coating of 275g per square metre and is primed and coated with 25 microns of high quality Polyester enamel paint. The reverse/internal surface is galvanised and coated with an alkali grey wash coat which ensures its longevity of life and has a moderate resistance to scratching.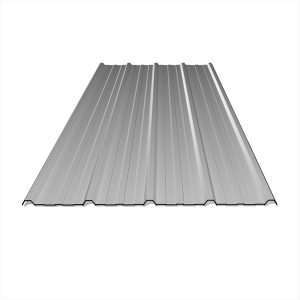 Our Polyester sheets start at just £21.15 each and are available in Goosewing Grey, Juniper Green, Slate Blue and Vandyke Brown.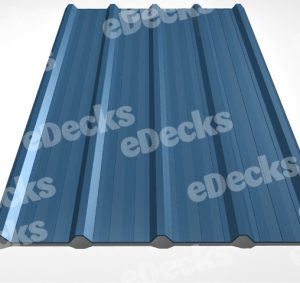 Plastisol
Plastisol sheets are designed to have a tough coating, giving the TATA steel sheets a high degree of protection against corrosion. They can be used for various applications, from garage roofs, industrial buildings and garden sheds.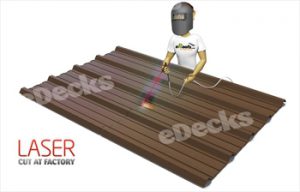 The Plastisol applied to the sheets consists of Polyvinyl Chloride based Thermoplastic Resins with short molecular chains which gives the sheets excellent resistance to UV. To produce high-quality pre-coated roof sheets, a system of multi-layer coatings is applied to zinc coated high tensile steel strips and then oven cured to ensure maximum adhesion. This then provides the sheet with a high corrosion resistance and climatic protection as well as being resistant to abrasion.
With Plastisol sheets, it is imperative that you double check your measurements as we cut them to your requirements.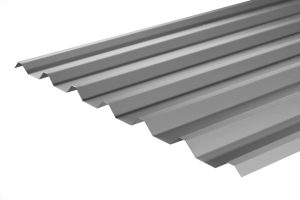 Our Plastisol Sheets start at £40.50 each and are available in Merlin Grey, Goosewing Grey, Olive Green and Vandyke Brown.
Anti-Condensation
This roofing coating is manufactured by bonding a non-woven polyester membrane to the reverse side of the sheet. The membrane then works by absorbing the formed droplets and retains them until the temperature rises, leaving the moisture to then dissipate naturally. These sheets also have improved noise reduction from rainfall due to their cushioning effect.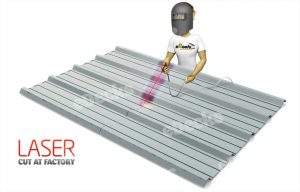 Benefits of Anti-Condensation coated roof sheets are that they are easy to clean, by simply using a hose or pressure washer, their durability compared to non-coated sheets and the fact that in the long run due to these other benefits they are more cost-effective as you will not have to continuously replace them.
As with Plastisol sheets, we do recommend that you carefully check your measurements as the sheets are cut to your specifications.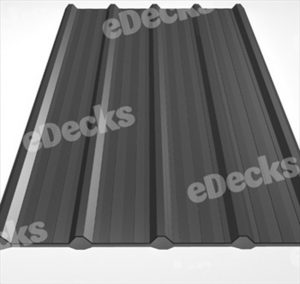 Our Anti-Condensation Sheets start at £46.02 each and are available in Goosewing Grey, Merlin Grey, Olive Green and Vandyke Brown.
To keep your Polyester, Plastisol or Anti-Condensation coated roofing sheets secure and watertight, we recommend using Tech Bolts, which are ideal for fastening steel sheets down to timber and steel. These stainless bolts are excellent quality and are supplied with a hexagon head which enables fast and reliable installation time after time for exterior construction.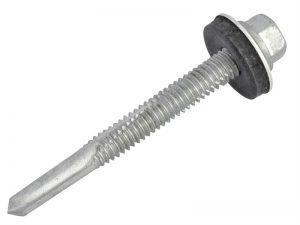 To give your roof the full finish it deserves, be sure to add our Tech Bolt Caps, which conceal the Tech Bolt heads. They are available in matching colours of Goosewing Grey, Juniper Green and Vandyke Brown and ensure a fabulous, professional finish.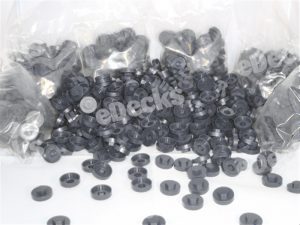 eRoofs offers some of the best deals on Roofing Sheets around, including all of the supplies and tools you may need. Not only do we provide plenty of unbeatable deals but also:
A flat rate shipping charge of £25.19 applies to all polycarbonate sheets, no matter how large your order! Super-fast FREE delivery on orders over £100*
*Free delivery applies to most of the UK, but some areas may incur a charge. Please check the eRoofs website for more details.