This week running from 24th September to 30th September is fire door safety week here at eDecks we have pledged to help spread the word. Why you might ask is there a whole week dedicated to fire doors? Well now, more than ever, it's a very important subject especially with the Grenfel towers disaster and at eDecks we want to pass on some knowledge we have to help keep you safer.
Remember safety is everyone's responsibility, if you see it report it!
Some fire door facts
In 2015-16, there were 614 dwelling fires per million people in Great Britain.
Dwelling fires are the most common type of primary fire, accounting for 43% of primary fires in 2015-16 and almost a fifth of all fires.
There are about 3 million new fire doors bought and installed every year in the UK, the vast majority made from timber. (Source: British Woodworking Federation)
A dodgy fire door is a sure sign of an unsafe building generally, yet two thirds of parents with children living away from home admit that even they would not know what to look for. (Source: Atomik Research, September 201540)
A recent survey of 2000 UK adults by Ironmongery Direct has revealed that a quarter of people are unaware that fire doors must be kept shut at all times.
Common Fire Door Failures
Over 61% of fire doors inspected had problems with fire or smoke seals.
More than a third had incorrect signage.
230 fire doors inspected had gaps bigger than 3mm between door and frame.
More than 20% had unsuitable hinges.
Almost 1 in 6 had damage to the door leaf. (Source: FDIS18)
As stated above the below link was created by fire door safety week, to be able to arm you with the knowledge to known if you need a new one? The 5 step check is easy to follow just click the link to view. You can even print it too. 
Now we have informed you of a few common faults and mistakes lets help you choose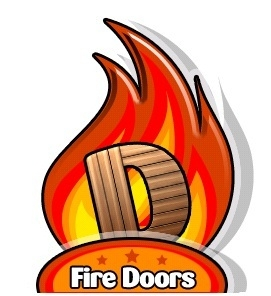 a new fire door. All our fire doors are 30 minutes fire rated all are 44m thick. We have a variety of styles from walnut doors to white doors  a complete collection of oak doors and introducing our brand new Grey range of fire doors to give you, a little bit of something different.
Whatever you choose you can rest assured that our 30-minute fire rated doors are tested to the required BS 476-22:1987 standard.