Here at eDecks, we are the Kings of Decking, with more and more decking styles and varieties appearing on our website, as we always strive to better ourselves and keep our customers happy. Therefore we have put together a guide on how to work out the components needed to create your perfect composite decking area.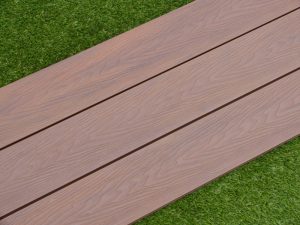 Fixing Clips: You will need 23 clips per square metre.
Formula: Square meterage x recommended amount
For example, if you have 45 square metres x 23 = 1,035 fixing clips.
Or, you can also work it out as roughly 12 clips per board.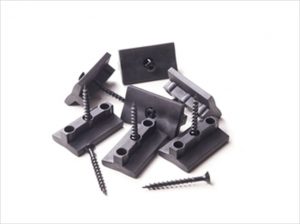 Starter Clips: You will need 12 starter clips to run on the first board.
If you have over 50 decking boards, we recommend doubling the amount of starter clips and so on.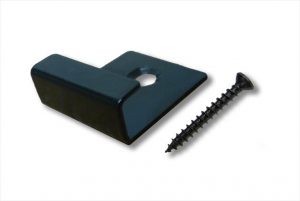 Angle Brackets: If you are using composite joists, please see below.
To find out the amount of brackets you require you will simply need to have double the amount of joists you have.
Each angle bracket requires 4 screws.
If you are using timber joists you will not need the brackets.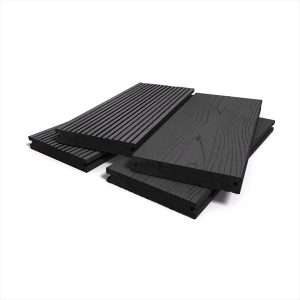 Joists: Because composite deck boards are heavy, the joists will need to be laid every 300mm.
If you have an area of 3.6m x 3.6m, the total area would be 12.96 square metres.
To work out the joists for this, you would calculate it as 3600 ÷ 300mm = 12.
You will also need to add on an extra 4 joists to go on the outskirts of the frame to complete the area.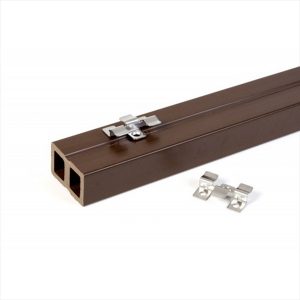 Decking Boards: No matter what size decking you use you will need to add on 5mm to the width of the decking to factor in the recommended gap.
For example, if the width is 145mm (Real Groove), you will need to do the calculation as 151mm in width.
Formula:
1000 ÷ by the width of the board (plus the 5mm gap)
1000 ÷ 151 Times this by your square meterage and then divide by the length of the board you are using.
If you have an area of 12.96 square metres and are using the Real Groove decking, please see below.
1000 ÷ 151 x 12.96 ÷ 3.6m = 26 boards at 3.6m lengths.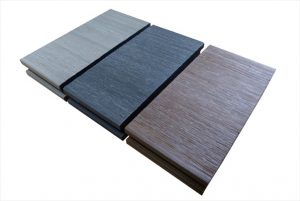 eDecks offers some of the best deals on Composite Decking around, including all of the installation supplies and tools you may need. Don't forget that if you need any further help figuring out your decking, then our friendly and professional sales team are always on hand to take your calls on 0844 474 4444. Not only do we provide plenty of unbeatable deals but also:
Super-fast FREE delivery on orders over £100*
48 Hour Delivery on many products
Handy FREE installation guides and instructional videos
*Free delivery applies to most of the UK, but some areas may incur a charge. Please check the eDecks website for more details.