Weed control fabrics also known as sheets, covers or weed membrane are an excellent organic and environmentally-sound option for a variety of areas of your garden. It is a practical, easy and clean method weed control and can be very helpful in various situations and is an aid not a remedy. The reason behind it is that any kind of fabric or cover that suppresses weeds by covering them, also keeps fallen leaves and debris from being decomposed and added to the soil.
Weed control fabrics are one of the environmentally friendly alternatives to commercial herbicides. With weed control fabrics, the time limit is the beneficial point, with some fabrics known to last up to ten years. When using weed membrane, remember to remove it after a few years in order to ensure the soil keeps getting nutrition.
Weed membrane is one of the least harmful and most effective measures of protecting your area from weed growth. They can be used to control weeds in areas such as gravel driveways, vegetable gardens, allotments, decking and artificial grass.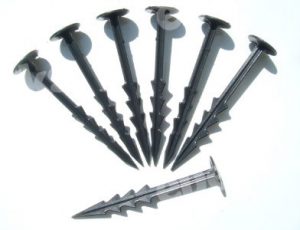 Here at eDecks, we sell regular Weed Membrane, with two further options of Heavy Duty and Super Heavy Duty depending on your needs and requirements. It is fairly cheap to buy and simple to lay, and you can also order Weed Membrane Pegs and Pins from us to ensure your weed membrane is securely fitted.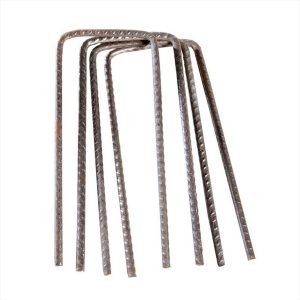 When laying Weed Membrane, it is important to prepare the surface because once it is laid down, you won't be able to get to it. If you are laying the fabric under decking or a pathway, then it is a matter of removing all plant life from the area and making sure that it is completely flat. A systematic weed-killer will do the job of killing off any existing weeds before you start.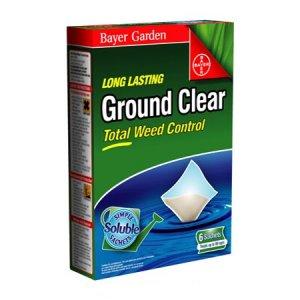 If you are creating a planting area where you will be using weed membrane, then you will need to dig the area over well, ensuring you remove all weeds and dig in plenty of organic matter that will release nutrients into the soil. Again, you could use a weed killer rather than weeding by hand, as long as you leave plenty of time for it to take full effect. When digging the area over, remove and sticks and stones that could rip or tear the membrane, firm down the earth and then rake over the area to leave a smooth finish.
Weed membrane comes on a roll, so you will need to finalise the shape and size of the area it is covering before take a pair of sharp scissors to give a neat edging. Roll out the fabric and allow for an inch of overlap where two pieces of fabric will meet. With regards to the edges, cut the membrane to fit the area you are covering and then secure it in place using either landscape staples to pin it in place or decorative rocks and stones.
If you are applying the membrane around existing plants, cut a slit into the fabric from the closest edge and slide it into place around the stem of the plant. If you are adding plants after laying the fabric, set out the plants where you want them positioned, and then for each plant take a sharp knife and cut an X into the fabric, making it just large enough to fit the plant into. Tuck back the flaps and dig a hole using a hand trowel. Put your plant in as normal adding compost as and when required. With weed membrane, you will still need to weed occasionally, but you will be able to pull the weeds easily by hand as they won't have a chance to get their roots in beyond the top layer.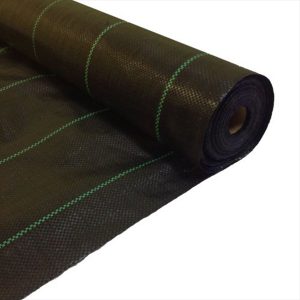 eDecks offers some of the best deals on Weed Membrane around, including all of the installation supplies and tools you may need. Not only do we provide plenty of unbeatable deals but also:
Super-fast FREE delivery on orders over £100*
Handy FREE installation guides.
*Free delivery applies to most of the UK, but some areas may incur a charge. Please check the eDecks website for more details.