Spring is thankfully not that far away, and so now is the optimum time of year to start thinking of making changes in your garden. Whether you have a large or small area to utilise, we have a wide variety of garden seating including arbours and arches to give you the option of being able to further enjoy time spent in your garden. Come Spring and Summer, imagine yourself and your loved ones taking a well-deserved seat underneath our pretty arches and arbours, with a glass of your favourite tipple in hand, watching the sun go down.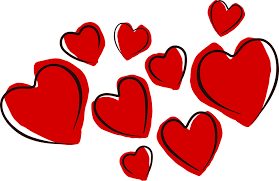 Romana Arbour £159.71p
The Romana Arbour by Grange is a simply styled garden structure that will add to the look and character of your garden. The arbour features a curved canopy and a bench that will make sitting and relaxing in the garden, throughout the summer months, an absolute pleasure. You will find a small area of trellising to either side of the seating and beams above your head to be able to grow your favourite flowers and plants.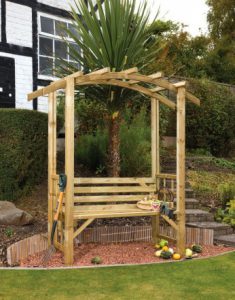 Carrara Arbour £168.64p
Put those finishing touches to your garden this summer with the quality and aesthetically pleasing, all-new Carrara Arbour. With a well-constructed solid roof, sturdy seat and trellis to the side and back, this arbour will create an attractive addition to almost any garden. So, come on, what are you waiting for! Get those climbing plants growing up the trellis now and create your very own private garden seating!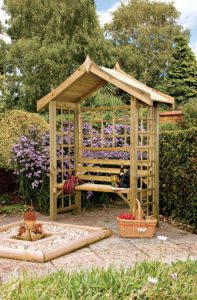 Omega Top Arch with Seat £169.85p
This beautiful arch and seat will add character to any garden. With its diamond trellis, perfect for growing flowers and climbing plants, this arch has a perfect balance when price matters and so does quality! The Omega Top Arch with Seat is pressure treated to protect the timber from rot and decay and you will find that fixings are included with this product.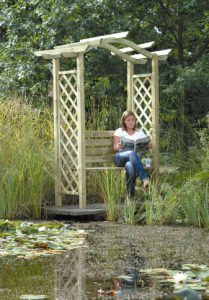 Montebello Arbour £179.86p
An elegant yet sturdy garden arbour with a bow top roof, and finished off with a decorative diamond. Dress it in your favourite climbing plants to give it a whole new character. The Montebello Arbour has been designed with a distinctive arched roof and sturdy slatted bench, and this arbour will add a beautiful touch to any garden. An arbour to suit both traditional and contemporary gardens, whatever your taste.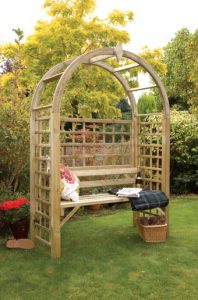 Valencia Garden Arbour £188.48p
The Valencia Garden Arbour has a look of a beach hut, with a solid roof and trellis to the sides and back it is an ideal arbour which to grow your plants. The Valencia Garden Arbour is a beautiful arbour which you can sit morning, noon and night to get further enjoyment from your garden and the wildlife which inhabits it. This arbour is sturdy and robust and comes with all required fixings.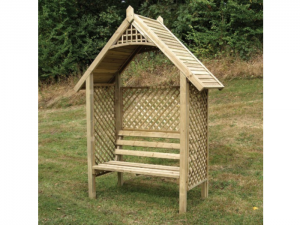 Apex Arbour £229.59p
Delivered to your doorstep flat pack, the Apex Arbour is easy to assemble and has been beautifully designed to create a relaxing and private place to sit and relax. The timber has been pressure treated to protect the arbour from rot and decay, ensuring this is going to give you ultimate value for money. It has a slanted style bench which is comfortable on its own, or to add further comfort you could dress it up with cushions and throws.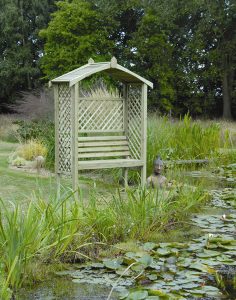 Livomo Arbour £278.91p
The Livomo Arbour is the ultimate in practicality and style. Designed to create a relaxing and sheltered place to sit whilst enjoy your garden, the roof and back are solid to provide a good shelter from any summer evening breezes. The bench lid also lifts up to reveal a handy storage compartment beneath, which is ideal for storing cushions or small garden tools.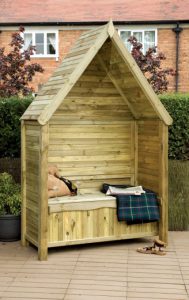 Contemporary Garden Arbour £329.62p
The Contemporary Wooden Garden Arbour from eDecks that forms part of a stunning Contemporary Garden product range that is set to impress. This new and stylish Wooden Garden Arbour announces its presence with modern straight lines and a classic curving roof. Throughout the summer months this look at home when dressed up with soft furnishings, but can equally be used in its traditional sense, to house an array of garden climbers and creepers. A truly inventive example of a modern garden arbour.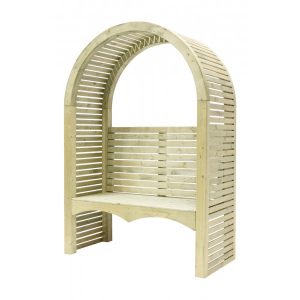 Valencia Corner Arbour £379.93p
Wanting a sheltered, private area in the garden? The Valencia Corner Arbour offers exactly that! A solid structure surrounded by trellis, which whether you are wanting a place to escape the summer sun or simply a hide out for some peace and quiet, this garden seating suits all situations. There are two good-sized backed benches and a table to enjoy breakfast in the sunshine, or a glass of Prosecco in the evening, and plenty of decorative trellis for pretty flowers to bring your garden alive this year.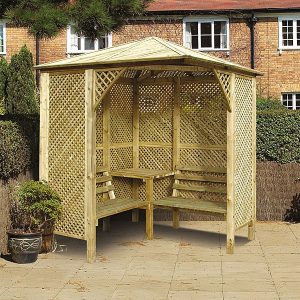 eDecks offers some of the best deals on garden seating, Arbours and Arches around, including all of the installation supplies and tools you may need.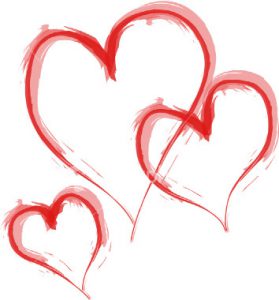 Not only do we provide plenty of unbeatable deals but also:
Handy FREE installation guides.
Super-fast FREE delivery on orders over £100*
*Free delivery applies to most of the UK, but some areas may incur a charge. Please check the eDecks website for more details.