Summer may be coming to an end but there's still time to dress-up your deck for the autumn. You'll be amazed at how a few quick changes can make a huge difference to the appearance of your deck.
Need some inspiration? Help is at hand with our top ideas for dressing-up your deck:
Hang Lovely Lanterns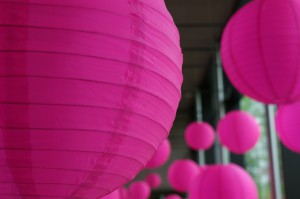 Set the mood by hanging-up colourful lanterns! If you're throwing a party, lanterns will create a festive atmosphere. Remember when it comes to lanterns, the brighter the better! If you're throwing a party for kids, they'll love choosing fun lanterns for their big day.
Rattan Furniture for Garden Parties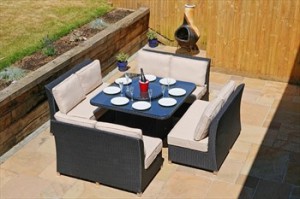 Rattan furniture is the ultimate decking accessory! Rattan furniture can transform your decking into a living space where you can entertain family and friends or simply relax outdoors on a dry afternoon. We recommend choosing a classic style that you can personalise with your own cushions, fun centrepieces or bright crockery. Did we mention that we have an excellent selection of high quality rattan furniture at low discounted prices?
Bring on the Bright Bunting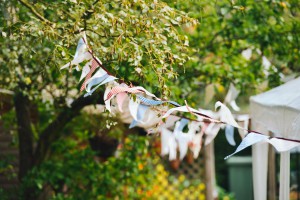 Bright bunting will instantly inject fun into your garden! Bunting is so simple to make, why not get crafty and have a shot at making your own. Traditional country fayre style bunting adds vintage fun into your decking or add a quirky touch by experimenting with bold prints and fun colours.
Try a Lattice Wall Garden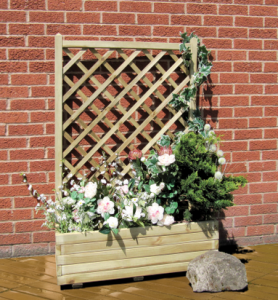 Make your deck an extension of your garden by using a lattice climbing frame as a sturdy base for climbing plants. Attach yours to the adjoining wall of your deck and get creative with sweet smelling blooms or dramatic ivy, the choice is yours!
Add a Hot Centrepiece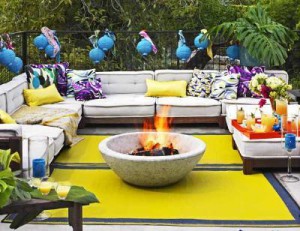 Depending on what material your deck is constructed from, you could have this year's hottest accessory (pun intended), a fire pit! Imagine being able to sit under the stars and chat long into the night because you've got a fire pit keeping you warm. Caution: give this a miss if you have a wooden deck!
Get Creative with Planters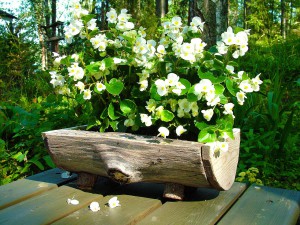 Who says you need to stick to plant pots when you're looking for planters? Be creative and look for ways you can re-purpose everyday items. A hollowed out log makes a great planter or, you could save old Wellington boots and give them a new lease of life.
How are you planning on decorating your deck? Leave a comment below with your top tips.