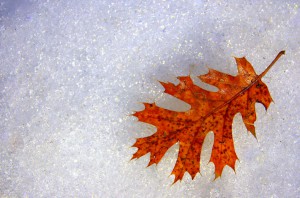 Frosty winter days are fantastic until the combination of rainy afternoons and bitterly cold nights turns your garden into a hazardous ice rink. When this happens you have two options: hibernate for the winter or take precautions to make your garden as safe as possible. If you choose the latter, we can help you keep your family safe when the frost sets in with our top garden safety tips. Otherwise, we'll see you next spring!
Make Anti-Slip Decking Your New Best Friend
If you're planning on installing decking but stay in an area which is prone to particularly harsh winters (we're looking at you Scotland) then consider using anti-slip decking instead of regular timber decking boards.
eDecks' anti-slip decking can prevent your deck from becoming seriously slippery during spells of wet or icy weather. We use a highly durable resin and aggregate combination to give you unbeatable protection from the elements all year round!
Salt Rocks!
Rock salt is your number 1 ally in the fight against perilous paths this winter! A generous helping of rock salt will quickly defrost even thick patches of ice so you walk around the outside of your home without having to worry about falling head over heels with every step.
Using rock salt to de-ice your path is so simple that you'll wonder why you didn't attempt it before. Start by completely covering the icy ground with rock salt and wait until you see the thicker patches begin to melt away. Once the ice has begun to thaw, whisk it away using a shovel or brush, being careful not to slip on any patches that haven't melted yet! Rock salt can be stored for a long period of time so it's a good idea to buy in bulk if you live in an area where you'll have to frequently de-ice your garden path or driveway
If you shop online for de-icing salt at eDecks, you can save money with our fantastic discounts across the entire range of rock salt! We know how important it is to quickly de-ice your outdoors surfaces when the frost sets in, that's why our super-fast delivery service can deliver your rock salt within a few working days.
Helpful Handrails
Decking Handrails are one of the simplest ways to increase winter safety in your garden. Handrails are particularly useful if you have young children that might not be as careful as yourself when they are running outside to play in the snow. Just remember that you might have to de-frost your handrail if it's practically frosty. We recommend using a spray de-icer to quickly de-ice your deck's handrail.
Cover-Up (Your Pond)
To you an icy pond is a potential hazard; to your child it's an impromptu skating rink! No matter how thick the ice looks, it can easily brake under pressure and plunge your child an unexpected plunge into the freezing water beneath.
Prevent your child from venturing onto the surface of the ice by covering up your pond with a bright, protective covering and if possible, use mesh or chicken wire as a protective barrier. Create your fence by spacing out timber poles at equal distances around your pond and securing them in place by driving them into the ground. Then stretch the wire mesh across the poles and secure in place with galvanised staples.
What are your top tips for keeping your family safe in the garden during the winter? Leave us a comment below.
Find fantastic discounts on rock salt, anti-slip decking and more at eDecks! Browse our range of garden supplies online today.