It's time to face facts – summer is officially behind us but, that doesn't mean that you have to give up on your colourful flower garden. Hardy autumn flowers are the perfect way to compliment your trees' rustic autumn foliage. By September it's already late in the blooming season. Ideally you will have already planted your autumn blooms but if you haven't, simply pick up pre-grown plants at your local garden centre and replant as soon as possible to inject some colour into your garden.
It can be tricky choosing plants that will be able to bloom in autumn's cooler climate. That's why we've rounded up some of the best flowers to plant in your autumn flower garden.
Michaelmas Daisies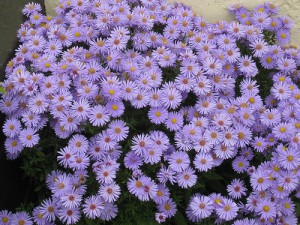 photo credit: D H Wright via photopin cc
Available in white, blue and pink, these fun flowers are perfect for introducing a splash of colour into your garden. The tall stems make an ideal filler flower for the back or middle of your borders. If you plant yours early they can fill in the gap between your perennials fading and your late autumn blooms flowering.
Sedum Spectabile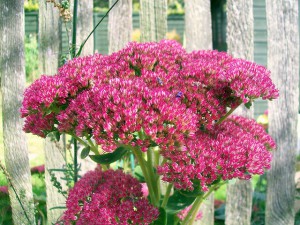 photo credit: Peter aka anemoneprojectors via photopin cc
Attract the last of the butterflies and bees to your garden with this brightly coloured bloom. The delicate star shaped leaves on this pretty pink flower are ideal for injecting a burst of colour into your hanging baskets.
Chinese Blue Gentians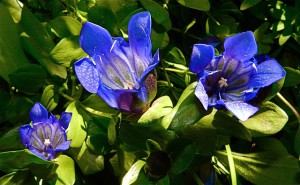 photo credit: nordique via photopin cc
These low growing autumn flowers produce blue trumpet shaped flowers and a spread of vibrant green leaves. To grow best, hardy Chinese Blue Gentians need to be planted in acidic soil. Don't worry if your garden is too alkaline, simply plant them in a decorative, shallow plant pot of ericaceous compost.
Crocuses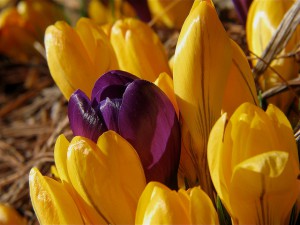 photo credit: audreyjm529 via photopin cc
No autumn flower garden would be complete without a striking crocus display! Our top tip is to plant Crocuses in a variety of jewel tones like bright blues and rich purples, so they stand out against your autumn foliage. The best place to plant these gems are under trees so the wet weather doesn't damage the beautiful display.
Nerines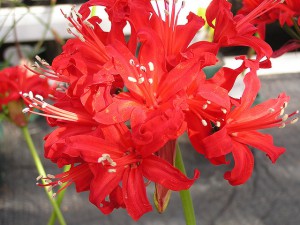 photo credit: wakanmuri via photopin cc
Nerine are late bloomers so they are the perfect autumn flowers to plant now to give your garden a final flourish later in the year. It may take until late September or early October until your Nerines bloom but once they do, it will be worth the wait! These eye-catching pink flowers have a distinctive bloom which is guaranteed to brighten up a dull autumn day.
For healthy autumn flowers, order eDecks' All Purpose Plant Food today! Our high quality plant food is ideal for helping plants to develop strong roots and, it promotes flowering and growth.