Brand new for 2018, we are proud to bring you our Infinity Solid Composite Decking, available in three different colourways – Graphite, Island Mist and Vintage Russett. Infinity Solid Composite Decking is manufactured from a unique combination of wood and plastic and our highly developed unique composition combines the traditional appearance of timber with the durability of an engineered composite.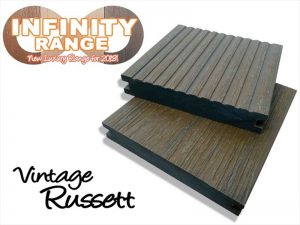 Infinity composite decking is a mixture of recycled wood and plastic and is a high-performing composite which has a weather-resistant shell that protects the walking surface from staining, scratching and mould and has been created and engineered to outlast the elements.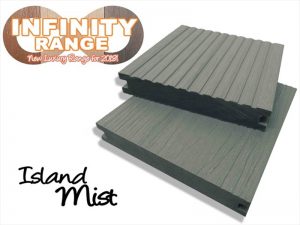 This brand new exclusive decking has been co-extruded and exclusively to us is 24.5mm thick. Not only is this pleasing to the eye, but gives the boards incredible anti-slip properties, even when wet. On the reverse of the boards, you will find a simplistic castle design if you prefer to go with this.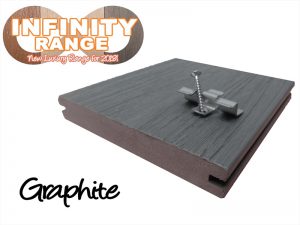 Infinity composite decking will not rot, fade, split or splinter and offers the best qualities and minimal weaknesses and because we are so confident in this product, we also offer a 20 year warranty.
With regards to the colour shades, we regard Graphite as a dark charcoal grey, Island Mist as a mid warm beige and Vintage Russett as an even mid to dark toned brown. Therefore, whatever look you are wanting from your decking, you are sure to find a perfect match, of the highest quality.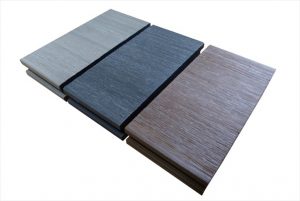 We also stock Infinity Composite Solid Stainless Steel Clip & Screw sets, which are concealed stainless steel fixings to hold your decking down without being intrusive and the Infinity Stainless Steel Starter Clip and Screw duos which are essential for getting your composite decking started and acts as a buffer to lay your first board against. We recommend that these composite clips are laid every 300mm and a single screw is supplies with each starter clip.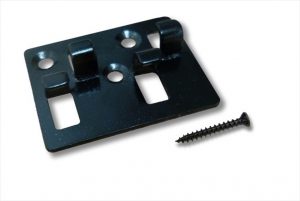 eDecks offers some of the best deals on our Infinity Decking, including all of the installation supplies and tools you may need. Not only do we provide plenty of unbeatable deals but also:
Super-fast FREE delivery on orders over £100*
48 Hour Delivery on many products
Handy FREE installation guides and instructional videos
*Free delivery applies to most of the UK, but some areas may incur a charge. Please check the eDecks website for more details.