Autumn may be upon us but don't hang up your gardening tools just yet! You can still add a splash of colour into your garden with late blooming autumn flowers. Make your boarders stand out from the autumn foliage by introducing bright blooms in jewel tones or add a wash of soft pastel shades into your garden.
To give you a helping hand, we've selected the best flowers for autumn so you can have the best garden on the block (warning: your neighbours might get really jealous)!
Japanese Anemone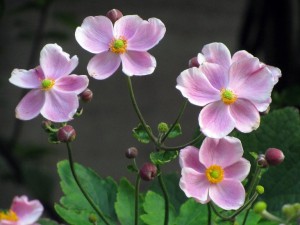 They might look delicate but long-lasting Japanese Anemone are ideal for gardeners looking for low maintenance blooms. These pink, mauve or white flowers are supported by sturdy stems so they don't need support or too much TLC.
Penstemon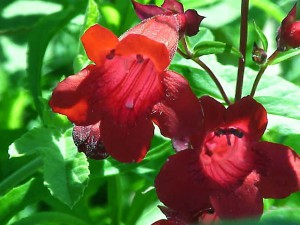 Add a splash of colour into your garden with these vibrant flowers available in red, purple, pink or blue. Hardy enough to last throughout the colder autumn months, these bell shaped flowers will have no problem blooming throughout September.
Phlox Paniculata
This classic perennial is a staple for all autumn gardens. Renowned for their reliable blooming, plant these in your borders now to enjoy a splash of colour in your garden year after year.
Helenium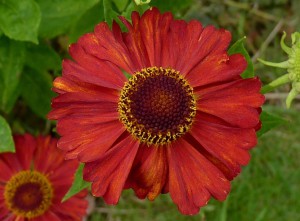 Make you garden borders pop with bright orange Heleniums! Bees can't get enough of these daisy-like flowers and once you see them in bloom, you'll be hooked too.
Hydrangea Arborescens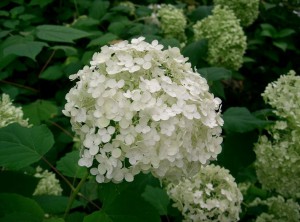 Another autumn garden staple, the cushion-like white domes on Hydrangea plants will last right up until the winter frost sets in!
Sedum Telephium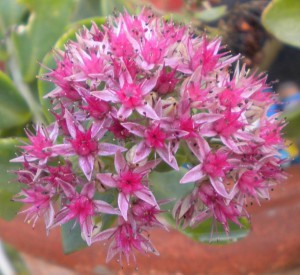 Also known as "Purple Emperor", this delicate star shaped flower will be striking against the autumn foliage.
Michaelmas Daisy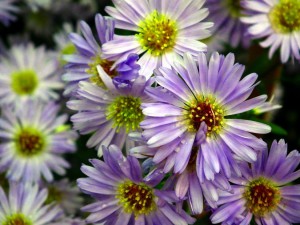 Don't limit stylish pastel colours to your wardrobe, give you garden a fashionable makeover with lilac Michaelmas Daisies, the longest flowering type of aster. These delicate looking plants sit on gently lax stems which are stronger than they look and can withstand autumn's harsher weather conditions.
Verbena Rigida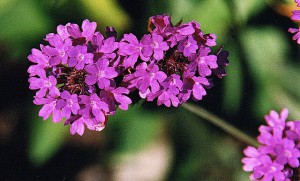 They may look delicate but don't let it fool you, this hardy plant can bloom for months! While the Verbena Rigida is fairly low maintenance, it'll require good drainage to grow at its best.
Penstemon 'Hidcote Pink'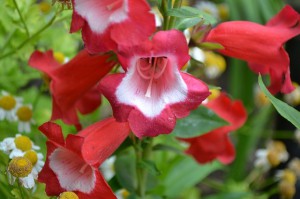 With its rose-pink tubular flowers with a white insert, Penstemon 'Hidcote Pink' flowers are almost a work of art! The hardy stems make this Penstemon perfect for the deteriorating weather conditions during the autumn.
Dahlia "David Howard"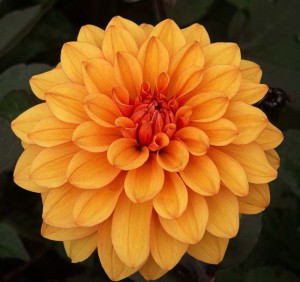 The soft orange colour of the Dahlia "David Howard" will instantly warm-up your garden borders on a chilly autumn morning.
Crocosmia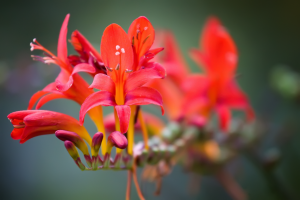 If you live in an area where the winters aren't too harsh, Crocosmia is a stunning addition to your flower garden. The copper tones on this late blooming flower eventually fade to pink so it's like two flowers for the price of one!
What are you planning in your autumn garden? Comment below and share your top tips.