Yes, it's getting cold out there and the thought of working in the garden is a lot less appealing than curling up with a blanket and cuppa in front to the telly but there's still work in the garden to be done so swap the duvet for wellies this weekend, you'll thanks us later!
Before the weather gets too wild in this autumn, it's the perfect time to prepare your garden for autumn and the oncoming winter by getting round to those niggling DIY jobs you have at the bottom of your to-do list. If you don't have a list yet (lucky you), use our guide to the top autumn DIY jobs as your checklist.
Check Decking for Signs of Decay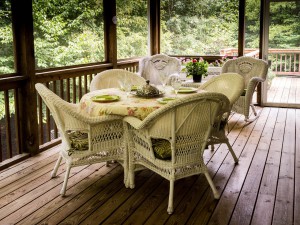 Any rot and mould you spy on your decking will become worse over the winter months if it's not dealt with before the weather turns. If it's left over the winter, not only will your decking become hazardous when you try to use it in the summer but, it'll also cost you more in repairs. Replacing a few decking boards now will save you having to replace the whole deck once the mould spreads.
Check your decking and act now if you find any signs of decay. Replace any decking boards that have succumb to rot and, try to remove as much mould as possible but don't be afraid to replace these sections if you need to.
With eDecks' unbeatable prices on decking supplies, repairing a deck has never been more affordable. Shop the range here today.
Repair Your Shed Roof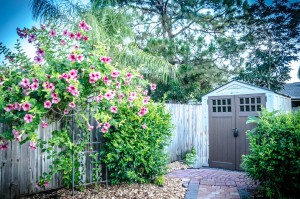 Don't get caught out by a leaky shed roof this winter! Repairing water damage isn't just time consuming, it's also expensive. Very expensive!
Dig out your ladder and spend an afternoon inspecting your shed roof. The key warning signs that show your roof needs to be repaired are: loose shingles and roofing boards, cracks appearing in your shed roof particularly around the nail area and of course, any water leaking through the roof when it rains. While you're up there, it's a good idea to check your roofing felt for wear and tear.
If you spot any problems, the best way to repair your shed's roof is to replace the board or single as trying to patch it up can leave you with more repair jobs further down the line. eDecks' discounts on shed roofing materials means that you can stock up on high quality shed roofing materials without having to spend a fortune.
Scrub the Potting Shed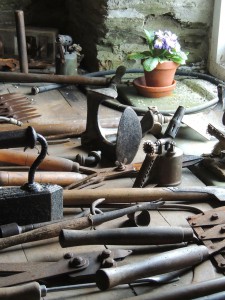 Your potting shed; your sanctuary in this busy old world we live in. Keep it that way by showing it some TLC. Pick up your bucket, don your work clothes and get scrubbing because your shed will contain bacteria that has been brought in from your garden tools and could multiply over the winter months. If you don't get rid of these pathogens you could risk passing them onto your blooms when you go to use your garden tools next summer.
Use a good disinfectant and warm water to give the floors a good wash and, don't forget to give your shelves and walls a scrub too. Don't undo all your hard work by putting dirty tools back in your shed; give them a wash to get rid of any lingering dirt and bacteria first.
Secure Greenhouse Panels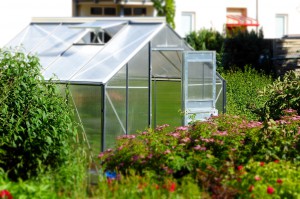 If your greenhouse has loose panels now the time the winds pick up in the winter they'll be flying across your neighbour's garden! If you can, prevent impending disaster by checking the sealant around the panes to make sure it's secure.
If any of the seal is peeling away, remove it and replace with a nice fresh, secure layer.
Not you've got the checklist for top DIY jobs to keep you busy in September, pick-up all the gardening supplies you need at eDecks. We have everything you need to prepare your garden for the winter at fantastic discounted prices online today. Browse our range now.