Looking for creative ways to freshen up your garden this summer? This time of the year is perfect for experimenting with fun garden accessories that will add a touch of summer style to your garden. If you need some inspiration to get you started, here are some quick and easy gardening ideas to help you create a bright, colourful summer garden.
Creative Lighting
Are you tired of stubbing your toe on your planters and garden edging at night? Adding lighting to your garden is the perfect way to enjoy the warm summer nights and increase the safety of your garden.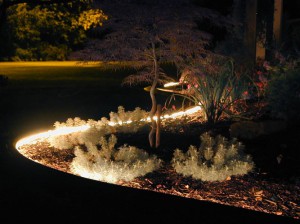 LED rope lighting is a stylish, energy-efficient way to illuminate your favourite flowerbeds and prevent your guests from tripping over your garden borders after the sun sets. We like to use classic white LED lighting for our garden but you can have fun experimenting with different colours of LED lights until you find the one that's right for your garden.
Our top tip is to buy waterproof LED rope lighting so you don't need to worry about your lights getting damaged if the unpredictable British weather turns stormy this summer.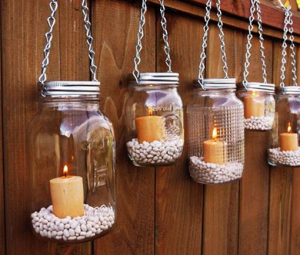 A very cheap and simple way to add ambiance to your summer garden is to recycle your old jam jars by turning them into fun and elegant candleholders.
Turning your old jam jars into rustic candle holders is a fun way to decorate outdoor garden parties and BBQs. We love using them to create a relaxed atmosphere that will continue long into the night.
Why not use fragrant citrus scented candles that will waft summer scents across your garden party and keep bugs away.
Double the Possibilities with Garden Mirrors

How would you like two gardens for the price of one? Adding garden mirrors is the perfect way to enhance your garden by reflecting more light onto your plants and, creating the illusion of a larger space. To create a mirrored garden, position the mirror on a wall which runs alongside a path or, add one onto your fencing in the space between planters to give the impression of a path through to another garden. Remember to angle your mirror downwards so it reflects the plants rather than your house!
Colourful Gardens for Kids
Get the kids outdoors and away from the PlayStation with our fun gardening design ideas that will unleash their creativity.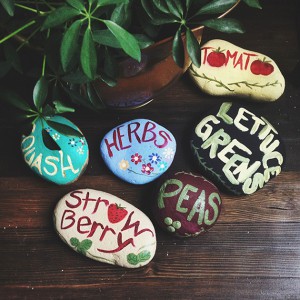 Add a splash of colour to your garden and let your kids get creative by asking them to paint stones that can be used to highlight special areas of the garden. Why not let your kids plant their own flowers as well so they can use their hand-painted stones to mark them out? This is a fun way to get your children interested in gardening and, it's perfect for personalising your summer garden.
Remember, it could get messy when you're painting so we recommend getting the kids to wear old clothes before they start!
Colourful stones are also a great way to organise your herb garden! Use colour coded stones to mark out where you've planted different types of herbs in your garden. These colourful markers mean that you'll no longer confuse your Parsley for your Thyme.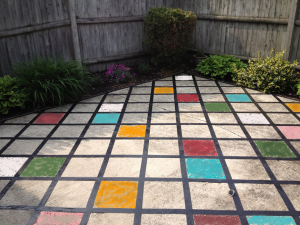 Hang on to any leftover paint as it can be used to brighten up old or tired looking patio tiles. Adding a few accents of colour to your patio is a quick and easy way to completely transform the look of your garden. Colourful slabs will bring the area to life and, your kids will love it.
Turn Old Items into Planters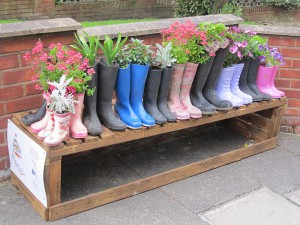 Don't throw away old household items that you no longer need. With a little creative thinking you can give them a new lease of life by using them around your garden.
Now that the wet winter months are behind us, you can recycle old or worn wellington boots by turning them into colourful planters. Try positioning yours on the doorstep for a quirky way to welcome visitors into your home!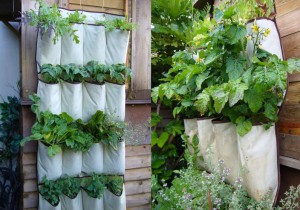 Old shoe racks make fantastic planters for your summer vegetables.  Recycled shoe rack planters are ideal for organising your vegetables and, they provide your seedlings with all the protection they need to grow-up healthy.
Do you have any other creative ways to freshen up your garden in the summer? Get in touch with your ideas today.
Alternatively, why not browse through our website for more finishing touches that are perfect for creating a gorgeous summer garden.