A garden fence is more than just a way to keep out nosey neighbours, it also frames your garden and enhances the existing décor. With so many different types of fence panels to choose from it can be difficult to pick the right one for your garden. Before you spend hours trawling through gardening stores, read eDecks' guide to fence styles to make finding the right style of fencing a breeze.
Eye Catcher Fence Panels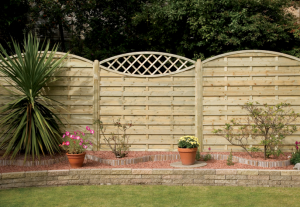 Best for: increasing privacy and letting in light
Eye Catcher fence panels are ideal if you want to increase the privacy and security of your garden without depriving your decorative boarders of natural light. The robust frame and closely packed panels allow you to create a private paradise while the stylish diamond trellis will let light into your garden.
Venetian Panels

Best for: cornering off a suntrap
If you're looking for a fence style that will let in as much light as possible, Venetian Panels are the perfect choice for you. The horizontal pales are spaced apart to let as much sunlight as possible enter into your garden. Don't be deceived by the delicate appearance of these panels, eDecks' Venetian panels are manufactured from exceptionally robust timber so they can withstand the elements.
Elite Cross Top Panels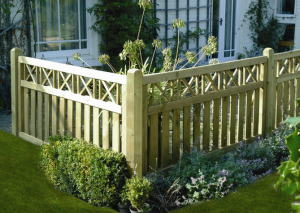 Best for: creating a country cottage garden
Elite Cross Top panels are ideal for creating a fashionable country cottage style garden. These decorative fence panels are the perfect finishing touch to your garden whether used to mark out your garden's boundaries or section off a vegetable patch. Why not use yours as a frame for climbing plants to extend the growing space in your garden?
Metal Wenlock Ball Top Railing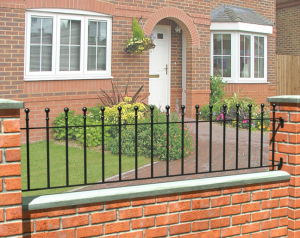 Best for: increasing the height of an existing wall
Wenlock Ball Top Railing is ideal for increasing the security of your garden. If you have an existing wall, this style of fencing will make it more difficult for intruders to gain access to your property!
Modern metal fencing is also the perfect way to add a stylish finishing touch to your garden. Our top tip is to compliment it with a matching metal gate.
Arched Heavy Duty Tudor Panel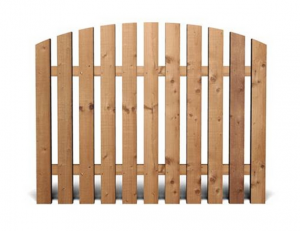 Best for: stylish, low maintenance fencing
If you have a busy lifestyle you need fencing that will require minimum maintenance to look great. Arched Heavy Duty Tudor Fence Panels are manufactured using heavy duty pressure treated timber and anti-rust nails so they're resistant to rust, mould and decay. When you buy this type of fence you can enjoy the peace of mind that comes from knowing it can withstand the unpredictable British climate. Why not customise yours with a wood stain or treatment of your choosing?
Find the perfect fence for your garden at eDecks. We stock a huge range of fence types from traditional picket fencing to modern metal rails. Shop for fence panels online at eDecks today.